Here's one I did a while back. Grizzledude, an adorable and slimy little skull, is the star of the wildly popular webcomic
Imaginary Monsters
, by Peter Lazarski. The G-dude and his pals adventure through a fantastical dungeon brimming with she-devils, friendly monsters, weird mushroom spores, magic, and angry, sandwich-bearing knights. It's a wild ride and I look forward to each new strip. Best of all, this comic is family friendly!
I carved this version of Grizzledude for Pete's birthday.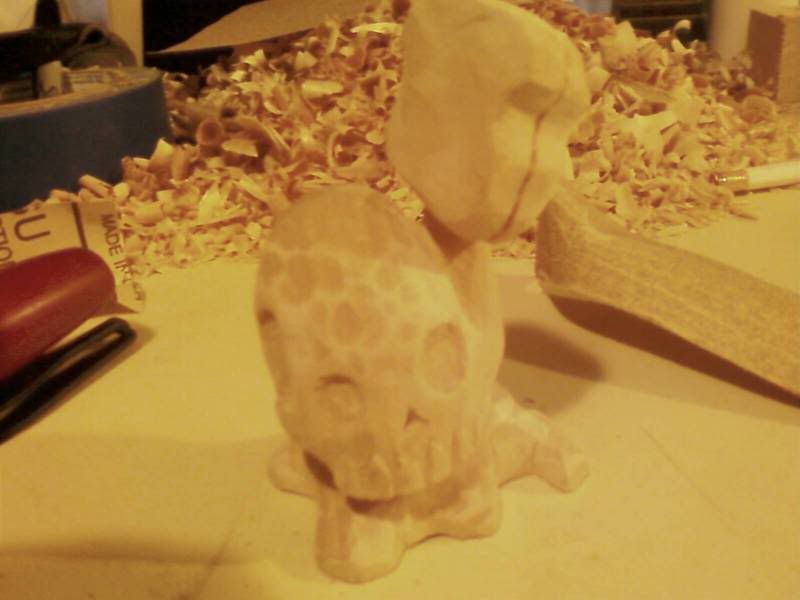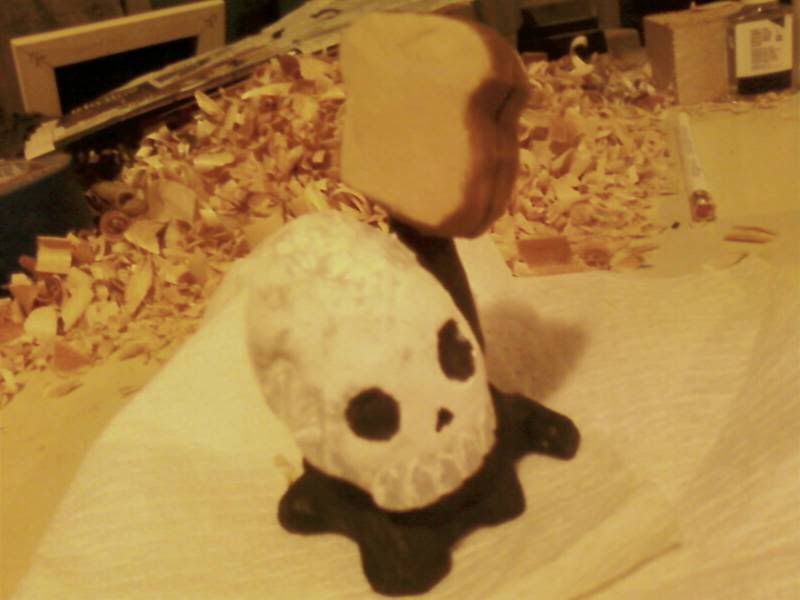 I chose the 'dude's most triumphant pose. Behold my sandwich, ye mighty, and tremble!