This first photo is my basic idea for The Dark Wizard, a companion piece to an ongoing project. Step one is putting pencil to a piece of wood. I'll post updates as the figure progresses.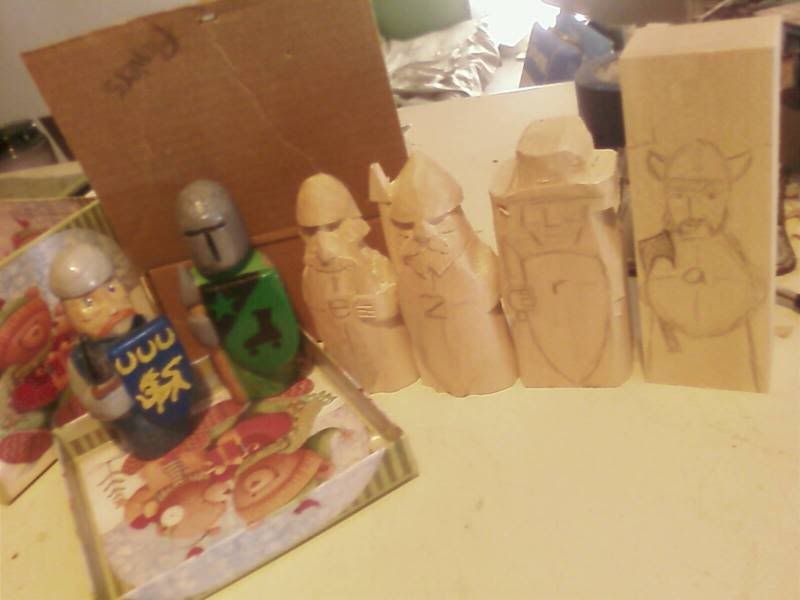 Last year I carved some toys for my best friend's son, a group of soldiers and knights I dubbed "Ezra's Army." I based the design for these little guys on the
Lewis Chessmen
, a design I admire both for it's history and it's robust form. I wonder if those medieval chesspiece carvers had "childproof" in mind?
Last Christmas saw six soldiers form the core of this tiny army, and The Blue Wizard enlisted on Ezra's first birthday. I'm considering adding a dragon to the mix...
Also, I'd like to thank Albert Rasch for mentioning me in a recent blog post! I really enjoy his writing, and strongly recommend
The Rasch Outdoor Chronicles
. Do yourself a favor and give it a look!