I've been whittlin' up some decorations and door prizes for this year's Saint Patrick's Day celebration.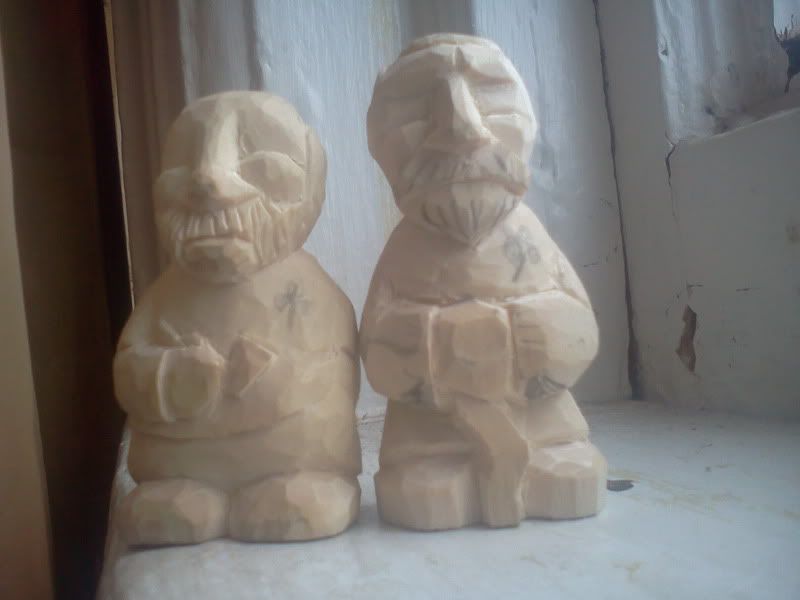 While many Americans treat March 17th as "Irish-American Mardi Gras," with green plastic beads, dyed green beer, and giant foam shamrocks, my family has always looked at it as "Irish-American Thanksgiving." In addition to great food, drinks, and music, we hold a trivia contest with prizes for our guests.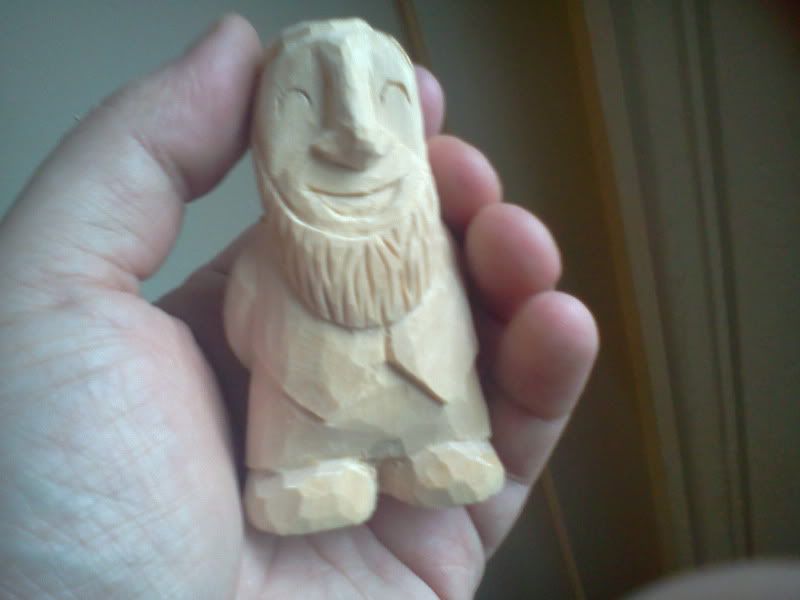 So far I've made a horse, some fridge magnets, and a handful of leprechauns. Prizes for the kids and grown-up kids alike!