My first custom whittling knife is nearly complete! Matt from ML Knives sent me some in-progress photos. First is a pic of the hand-forged blade.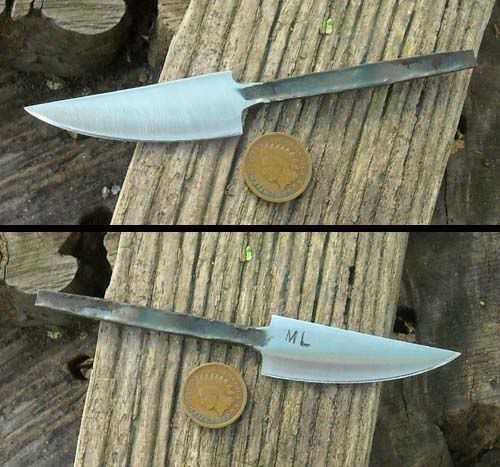 And now the finished knife with handle and pin. I absolutly love the piece of maple he chose for this project.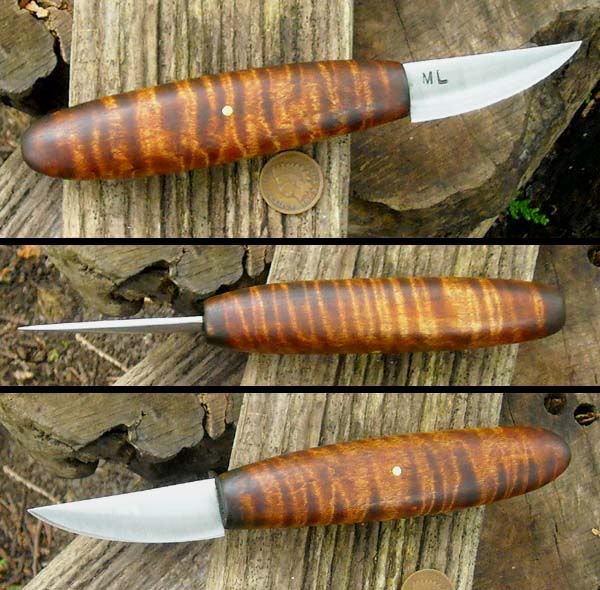 Matt is making up a desk sheath for the knife as well. I can't wait to take this beauty carving!