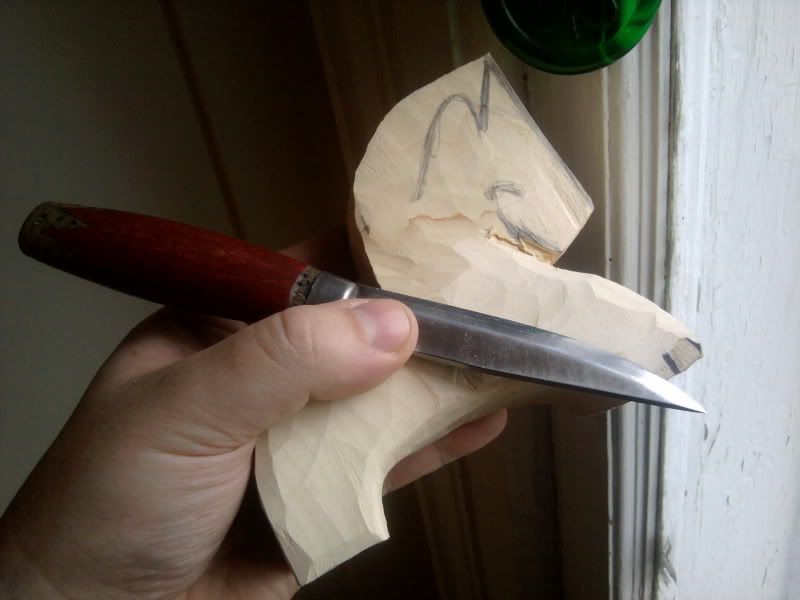 I'm really enjoying the current pace of my progress in whittlin'. I've made plaques, toys, and a whole bunch of Christmas ornaments. With a couple of shows on the way for motivation, things are moving right along.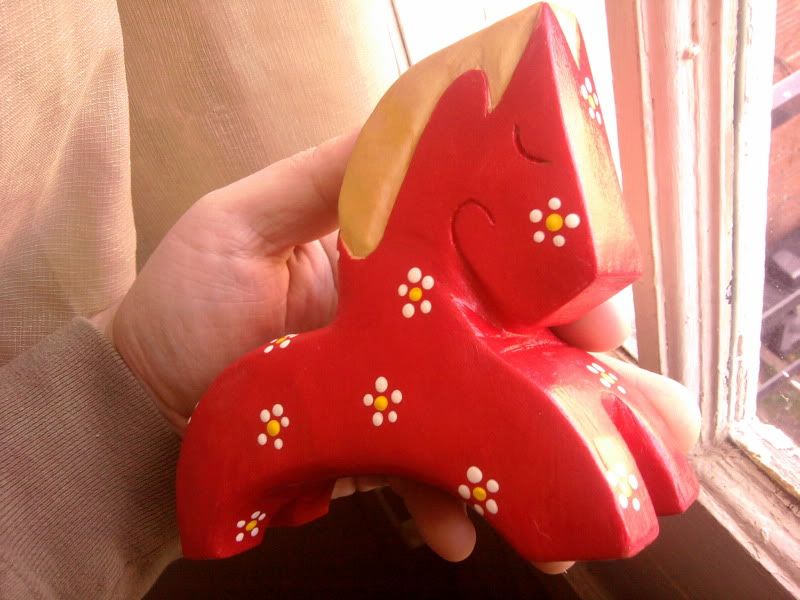 This latest toy horse shows a slightly different style of mane. I'm trying a sort of "S" shaped mane with a forward slant. I feel this gives the design a look of forward movement, and a crisp but smooth line.
As you can see I've left the mane and tail unpainted on this one in order to show off the wood. As always with the toys I carve, everything is play-safe and built to last.