John's Tex Mex just had it's Cinco De Mayo party, and I hate to show up empty-handed. Here's the gift I made.
First I cut the piece to size with a coping saw, and carved out the bowl with my crooked knife.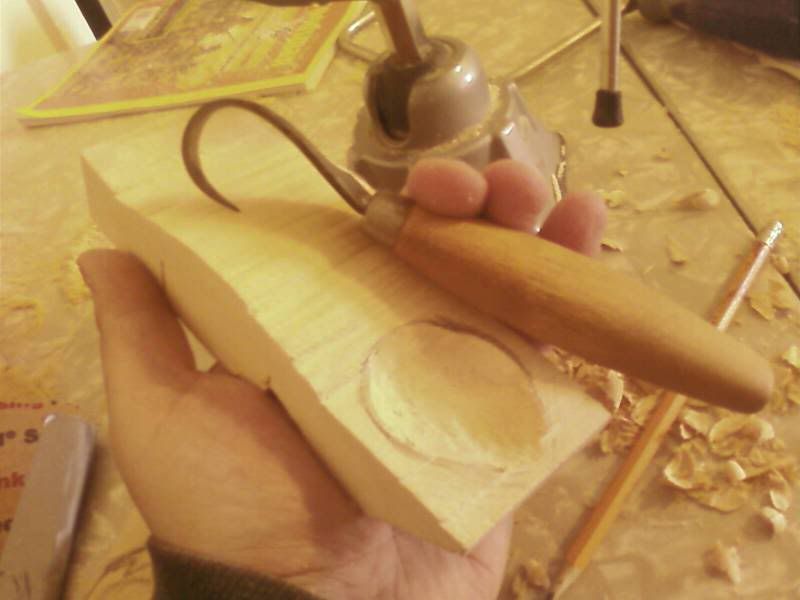 The bulk of the carving was done with a Mora knife.
The carved and sanded spoon after a long soak in boiled linseed oil. This really brings out the grain. Compare with the above pic where the wood is almost white, and no grain is visible.
The final product, after adding some color with an acrylic wash. I decided to leave the largest "pepper" wood colored.