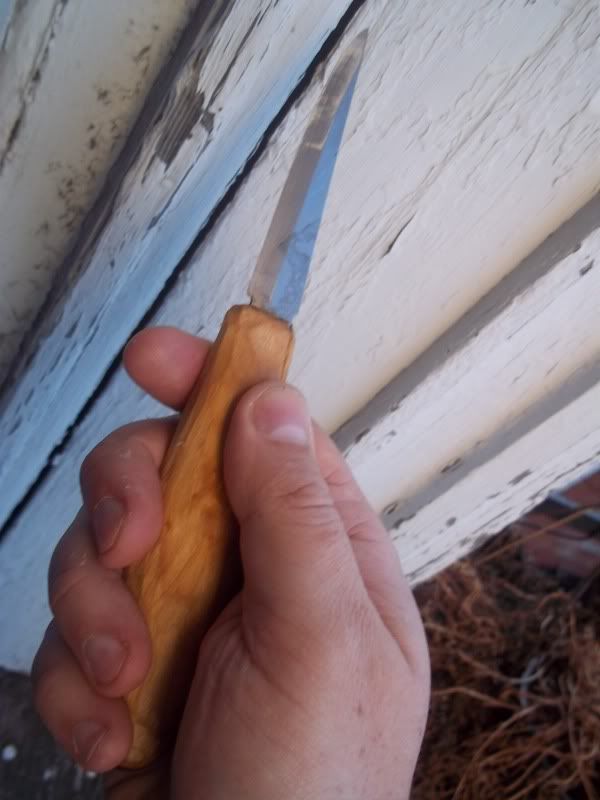 I've always wanted a carving knife with a hand-carved handle. The idea here is to leave strong "whittle marks" and show an overall rustic appearance. I ordered a Mora knife blade from
Ragweed Forge
, and it got to me in two days time. Using some birch my dad gave me, I carved up a nice, comfortable grip in the Swedish tradition. I drilled a hole deep enough for the tang, then pounded the blade into the wood.
Oops! Too much force, not enough measuring. I had failed to account for the flaring of the tang just before the blade starts, and split the wood.
I knocked the failed handle off with my chisel-like CRKT Razel, and headed back to the drawing board.