Here's my second attempt at giving this blade a handle. The first try,
seen here
, was a failure. The wood is birch, donated from my a tree in front of my parent's house. The steel is a Frost's Mora, purchased from
Ragweed Forge
. I made the handle more substantial this time, both wider and longer, while retaining a neutral shape which gives the opportunity for a variety of grips. Plus, the longer handle gives me more room for a full grip when doing hours of full-arm cuts (aka spike troll carving!)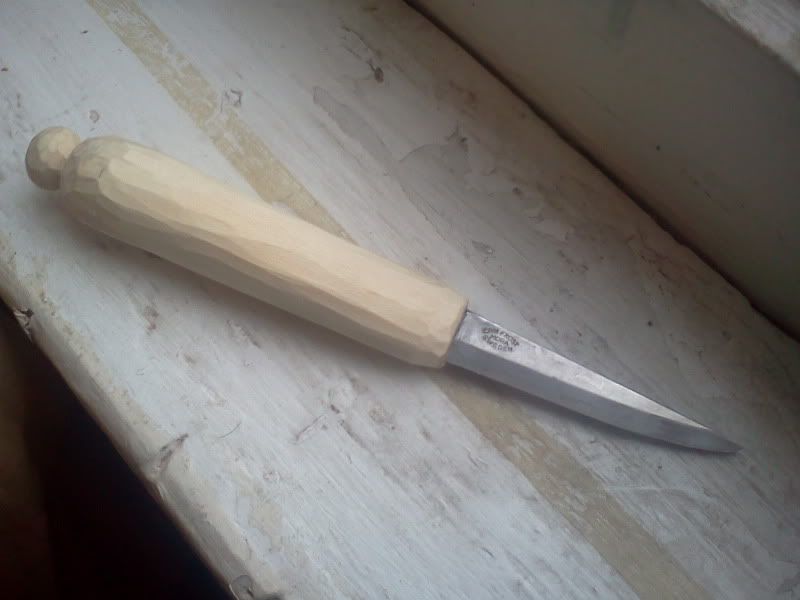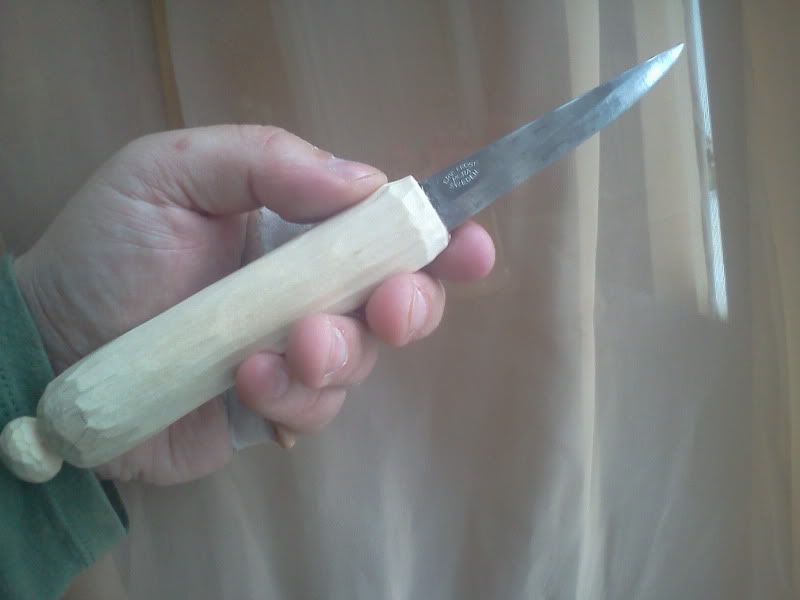 I've always wanted a carving knive with a longer handle, and here it is!