Here's one I'm really happy with. I've been sketching variations on my wooden horse design, looking for a way to give them the appearance of movement. One raised leg seems to accomplish this well.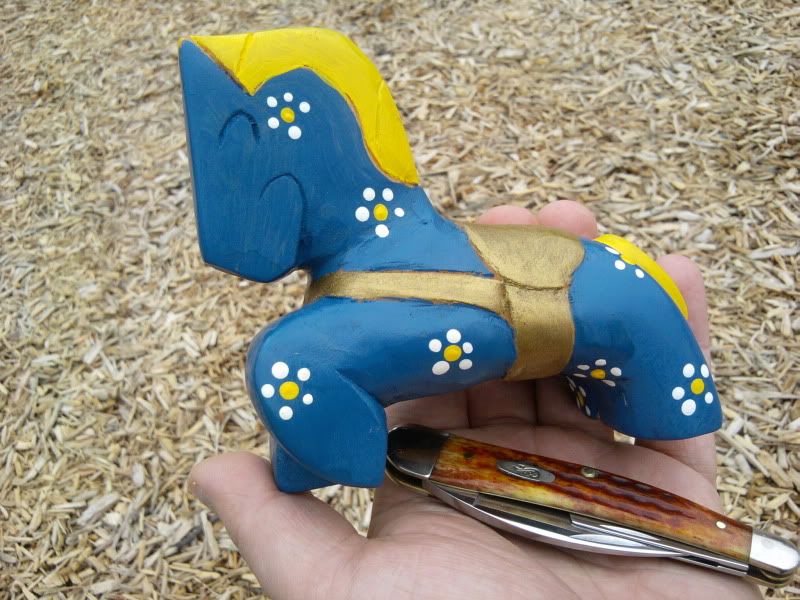 I made the other three legs wider to make up for the raised one, and shaved off a little more material from the left side than the right in order to balance it away from the weak side. It sits very well and is actual self-righting when tipped.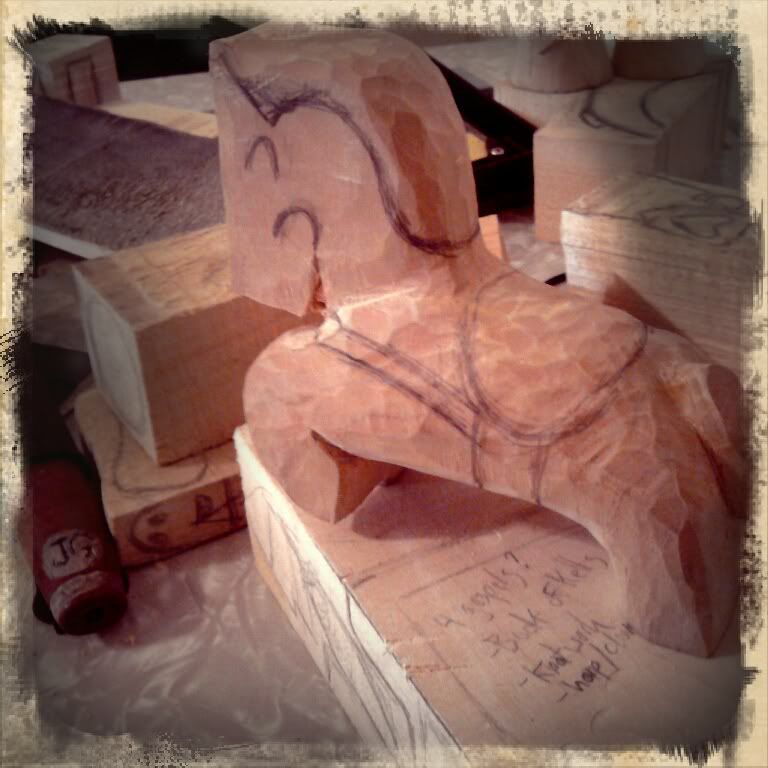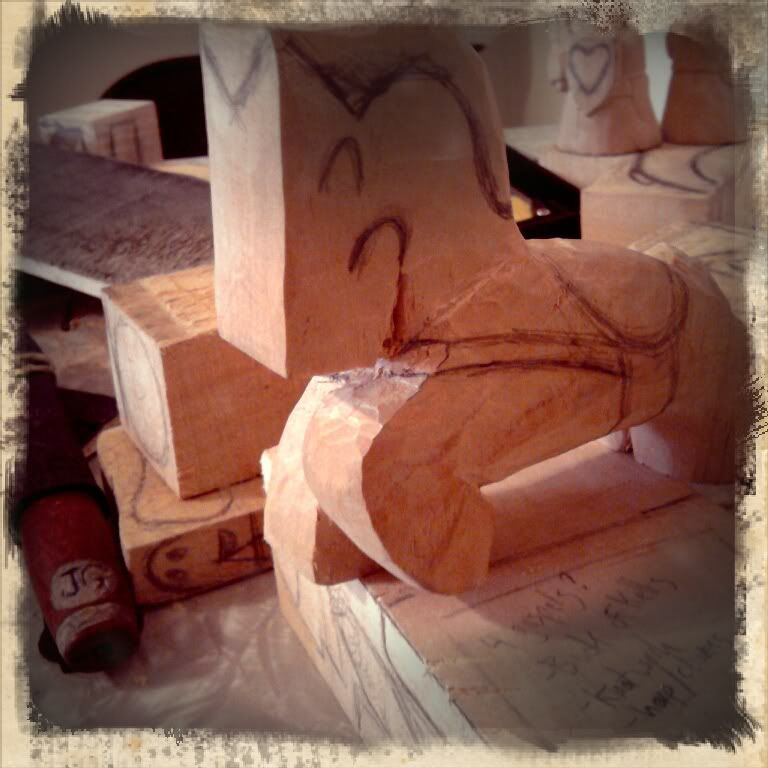 The funny thing is, under all the shellac and blue paint is three coats of salad bowl finish! It looked fine as a brown horse, but I changed my mind and felt like giving this one a little more pizazz. I think it looks great.