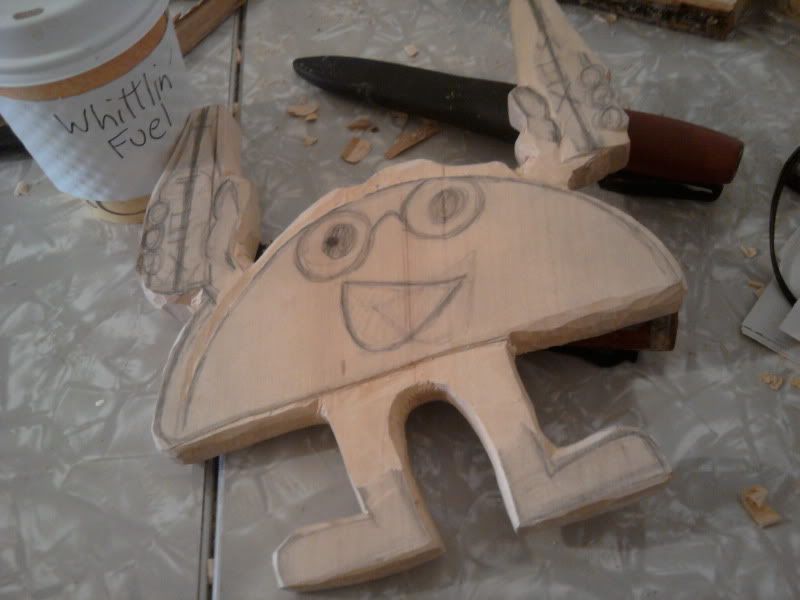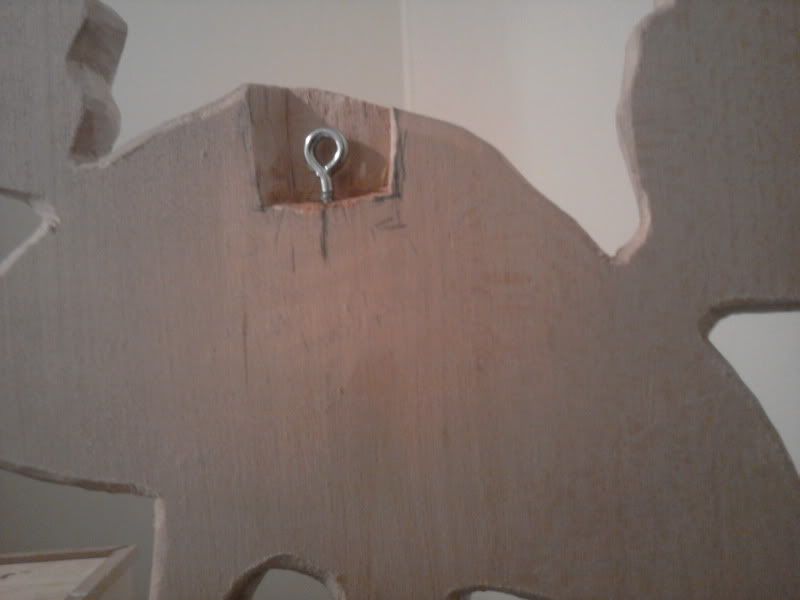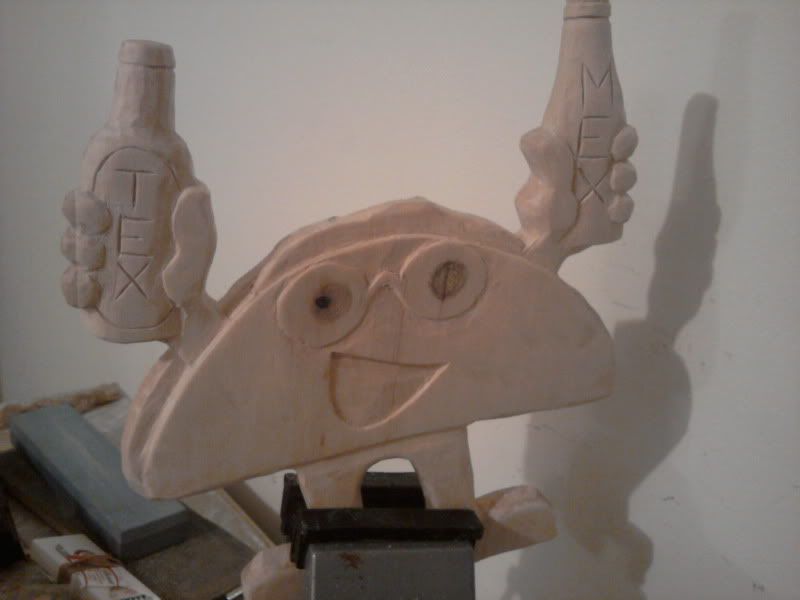 My friend's restaurant, John's Tex Mex, held it's 5th annual Cinco de Mayo bash and I carved up a little present to help celebrate the occasion. I call it the Tex Mex Taco Dude.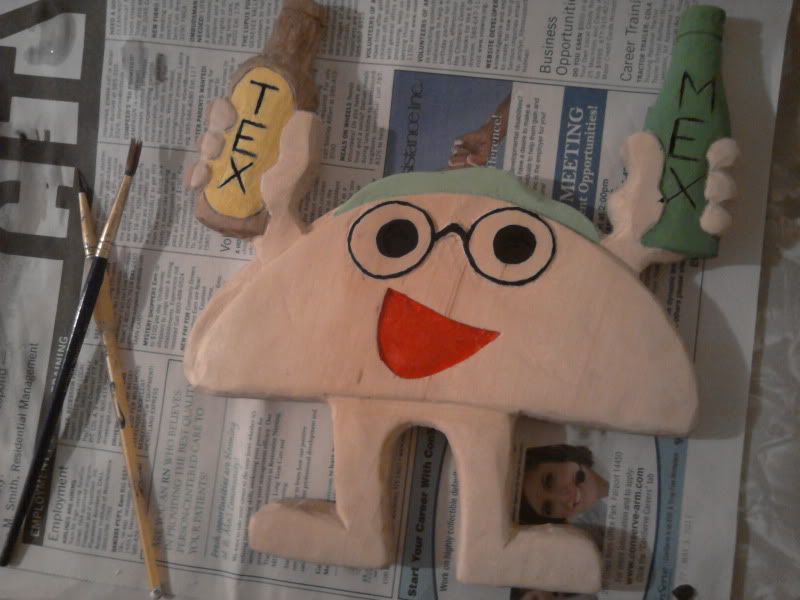 This year's Cinco de Mayo party was held on Mother's Day, making it an "Ocho de Madre" party instead. As always, it was a blast. The beer was cheap, the food was free (and plentiful), and we were surrounded by good friends. Congrats on 5 years, John!
Check out
last years Cinco de Mayo gift here!